This is the first time that I have taken part in a sketch challenge, or actually any challenge. I have also rarely posted any of my pages online, so this is a bit of a step for me! I always say I am going to take part, but never quite get around to it.
Here is the sketch :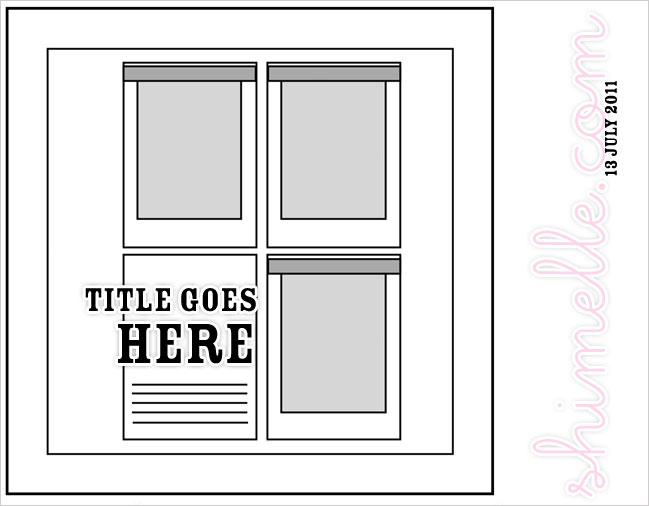 This sketch inspired me to scrapbook some daily pieces of my life right now. I have been on holidays, so life has been very relaxed and easy going around here. After a very busy term, I decided to take it easy these holidays. I don't often create pages about myself (they usually include my nieces and nephew), so there is a lot of steps outside my comfort zone here!!
Here is my page :
I lightly misted one side of the patterned paper with grey glimmer mist before adding the other items. I am really enjoying using mists on my pages at the moment. The colours are a bit brighter in real life than they show up here, still experimenting with photographing my layouts!
I loved taking part in this sketch challenge, and am hoping I can keep it up once term starts back and everything gets busy!